What The Restaurant Industry Must Do To Survive This Pandemic!
The Path Forward
In the face of adversity, resilience, and determination to innovate and double down on finding a new great way forward can mean the difference between shuttering and shimmering. From our team to yours: find the strength and motivation to innovate out of this social and economic mess; there is a way forward, and finding it serves us all.

The path forward for the global foodservice industry will require harnessing new technology in new ways. The new era hasn't even really started, but it will be ushered and moved forward much more quickly and swiftly than most had even imagined.

Hard to believe it has been 3 years since we put this piece about innovation went out, but it just goes to show how some business concepts are evergreen. The causes of a recession are almost always impossible to predict, but the fact that they will come, can serve CEOs and investors to be a catalyst to plan and invest ahead of the droughts and dramatic shifts in the business landscape that inevitably reveal themselves in the roads we travel.
Fresh Industry Insights
Introducing our new insights panel — we've rounded up numerous articles created for the benefit of foodservice and hospitality operators and investors around the world.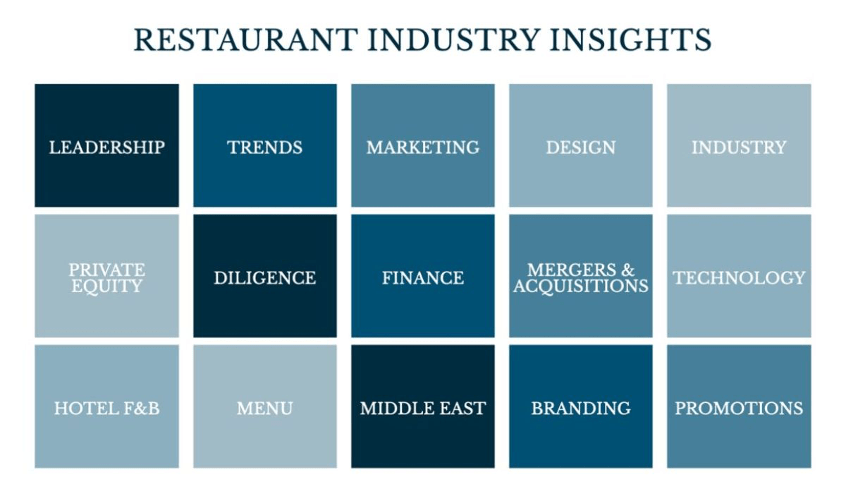 Cool Fact, Hot Topic
Air conditioning started to be used in movie theaters, restaurants, department stores, and other establishments in the 1930's. Large A/C systems would cost up to $50k, which is equivalent to $773k now — and was one of a few things many business owners would invest in during the Great Depression as it could be marketed and used to draw in guests and customers. "Come and shop in our air-conditioned spaces" was a common bumper on ads in the era. Those that made the investment were able to get guests and customers to come back more frequently.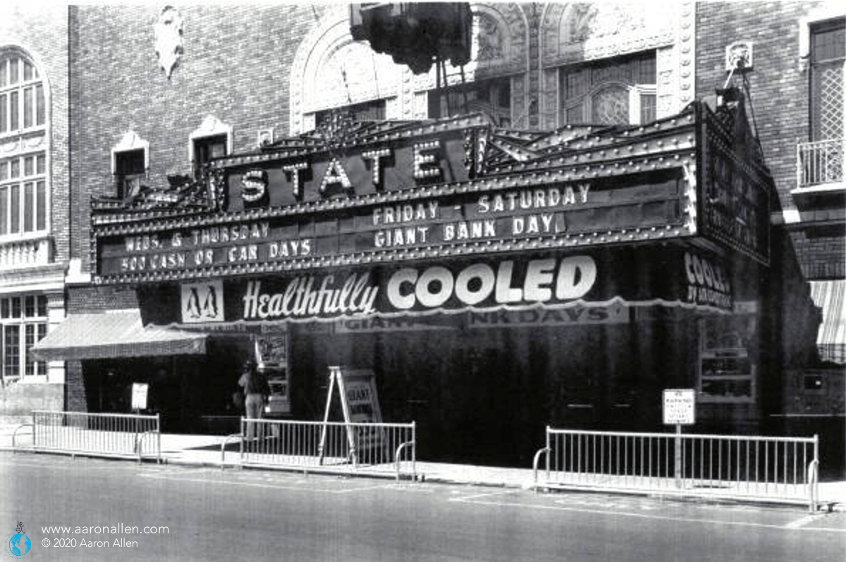 HEPA Yourself to Cleaner Air
After the Coronavirus pandemic, air quality will become a strong concern of guests, customers, and team members. In restaurants, we will not just ask "Where do the strawberries come from?" but also "Are there HEPA filters here?" Safety and sanitation will be a major central component to the future of food service. Expect a lot of capital investments to be made by small and large commercial landlords, office buildings, retailers, restaurants, airlines, cruise ships, and more in the improvement of their ventilation systems (HEPA standards to catch everything above .003 microns).
Trillions on the Sidelines
There is currently more private capital sitting on the sidelines than the U.S. government has deployed. Trillions in private capital globally. There will be a lot of closures, but there will be companies on both the buy and sell sides that could benefit from M&A. We anticipate that these activities will start heating up within the next 90-120 days.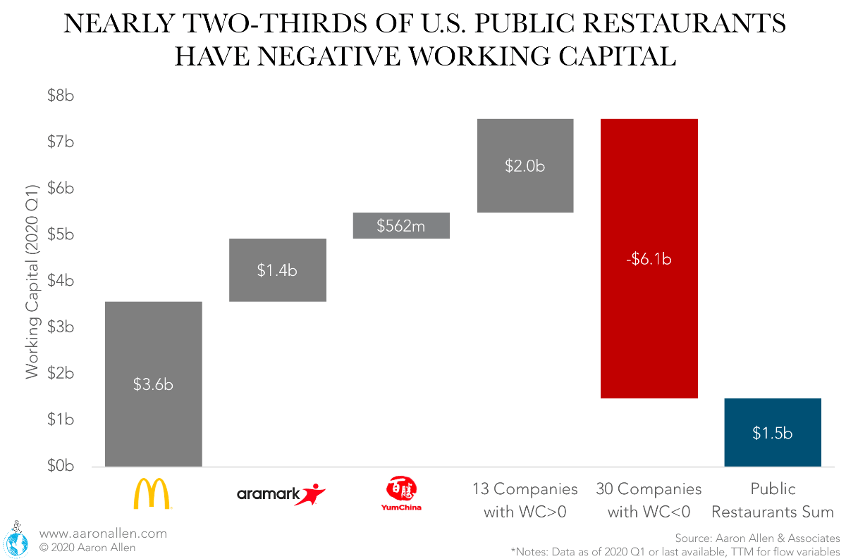 Liquidity Crisis ⇒ Solvency Crisis
Companies with negative working capital are most likely to face liquidity issues because they lack sufficient current assets to cover current debt. In the U.S., publicly traded restaurants have a total of $1.5 billion in working capital (46 companies). However, 65% of restaurant chains have a negative working capital, which totally and measurably accounts to a whopping deficit of $6.1 billion overall.

The restaurant industry got 9% of the first Paycheck Protection Program (PPP) loan batch ($31 billion) and it is not nearly enough to cover what the losses are. Greater consolidation will happen than in any of the recessions before.
Food Inflation Flux
In the U.S., April consumer prices saw the steepest drop since the Great Recession driven by low oil prices and weak demand for services. In this context, the dynamics in the competition of "Food At Home" (buying and cooking) versus "Food Away From Home" are rapidly and visibly changing.

The restaurant industry has a 40-year history of taking sales away from grocery stores; so much so that it's not even in most CEO's consciousness (thinking of direct competitors as the only competitors). For the first time since January 2015, inflation of "Food At Home" (grocery stores and supermarkets) has surpassed inflation of "Food Away From Home" (restaurants). This is only a small sign that "Food At Home" will reclaim part of what it lost in the last few years — something that has not been factored in most restaurant chains S.W.O.T. analysis.
The Silver Lining Thesis
The rain is not yet gone, but we can see much more clearly now. The road ahead will be unavoidably rocky and challenging — and many of the hardships are yet to be fully felt for the global foodservice industry – but the future horizon is starting to come into view with increasing clarity (and it is building a spirit of hope and optimism among significant and influential investor groups, and family offices, in particular).

There is a lot of reason to hold hope. And even more incentive for like-minded buyers and sellers to connect, and we feel privileged to be asked and trusted by both to help facilitate those important top-to-top introductions to help mutually explore strategic and financial M&A opportunities vetted based on shared values and vision.