Effective Ways You Must Do To Enhance Your Restaurant Curbside Service
Throughout the pandemic, off-premise orders have driven the market across most restaurant segments. Around 96.4% of all restaurant sales came from off-premise orders in the last quarter, with 40% of Americans reporting curbside as their preferred choice. Interest in curbside has risen due to the lack of affordable delivery options for both consumers and restaurants. Along with that are continued concerns over safety and cooler weather eliminating outdoor seating options. By improving upon your restaurant curbside service, you can engage in a growing revenue stream while enhancing guest satisfaction.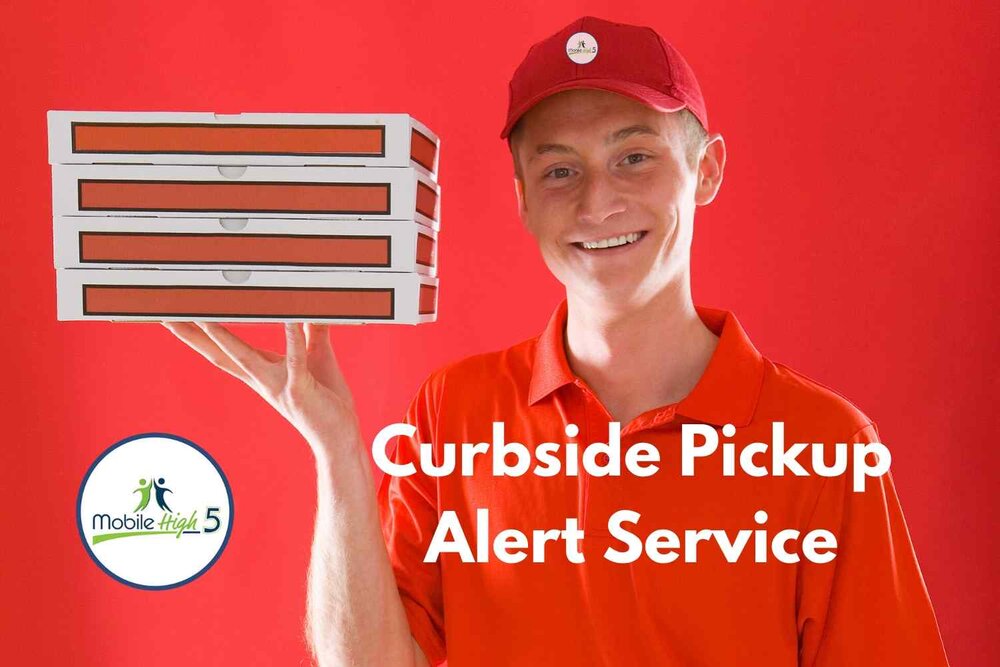 Restaurant Curbside Now & Then
Curbside service's existence and prevalence run parallel to the widespread availability of the automobile and the rise of the U.S. middle-class. In the early-1920s, cars became increasingly obtainable by the general public, who needed them for transport to the manufacturing jobs that enabled that generation's economic growth. In 1921, entrepreneurs J.G. Kirby and Dr. Reuben W. Jackson capitalized on the need for a quick food option for guests on their commute, opening the first curbside restaurant: Texas Pig Stand. 
By the 1950s, demand for restaurant curbside service led to the classic drive-in diner, becoming synonymous in suburban culture. These diners featured carhops delivering food directly to customers in their cars, with wait staff often depicted in poodle skirts and roller skates. Examples of this diner trope appear in pop culture, like the film American Graffiti. While the heyday of American curbside diners is in the past, restaurants like the fast-food chain Sonic have kept the tradition alive. After pandemic-related restaurant capacity restrictions, curbside pickup has seen a resurgence as a viable, socially-distanced opportunity for guests to dine "out" in the safety of their vehicle. 
Reasons to Invest in Curbside
There are three off-premise ordering types: delivery, takeout, and curbside pickup (curbside). Of the three, curbside and takeout share much in common, as guests are required to check-in upon arrival to complete their transaction. Unlike takeout, curbside guests can remain on-premise to finish their meal, which is growing in popularity among customers who want to dine in a safe environment.
Let us examine a few other reasons that restaurant curbside service is becoming a vital revenue stream for your business:
There are many things to consider with delivery, whether that's in doing it yourself or in working with a third-party service. To the latter, third-party delivery services charge exorbitant fees to both customers and restaurateurs, which has led to several lawsuits around the U.S. In California, restaurateurs sued and recently won after being added without consent to some third-party delivery sites. Many places around the country are taking action to protect restaurants from high fees. In the interim, restaurateurs can emphasize their curbside to guests over delivery to avoid those fees for everyone involved. Consider offering curbside-only specials to encourage guests away from delivery. 
Outdoor seating has proven a valuable asset during the warmer months, with many operators expanding their outdoor seating to accommodate more guests and account for limits to indoor seating. Right now, restaurateurs around the world are working to solve that problem, with many innovations like heated domes on the horizon. Those options may not be easy to come by, though, so what can you do when the colder months render that option obsolete? Curbside solves this problem by giving guests an option to eat somewhere warm and self-contained: their car. Reimagining your dining room as a parking lot leads to some logistical hurdles, but you can realize that vision with the right tools. 
Given current pandemic-related restrictions to capacity and the need for social distancing, contactless restaurant technology is critical in delivering each order safely and efficiently. Curbside lets guests "go out" but stay in simultaneously with contactless technology keeping everyone involved safe. To understand that, let us walk through the diner's journey to understand their experience.
Meet, Jane. Jane wants to get dinner with her family after a long day of work. Before getting her kids together, she places an order online to be available upon arrival. Once there, she sends an SMS text to the kitchen that communicates her arrival with the kitchen display system (KDS). From there, her order goes to the back-of-house, who either completes the order or signals to the front-of-house staff that the order is ready "to go." A robust system includes an off-premise delivery aggregator, which can help the team determine where an order goes by type and destination.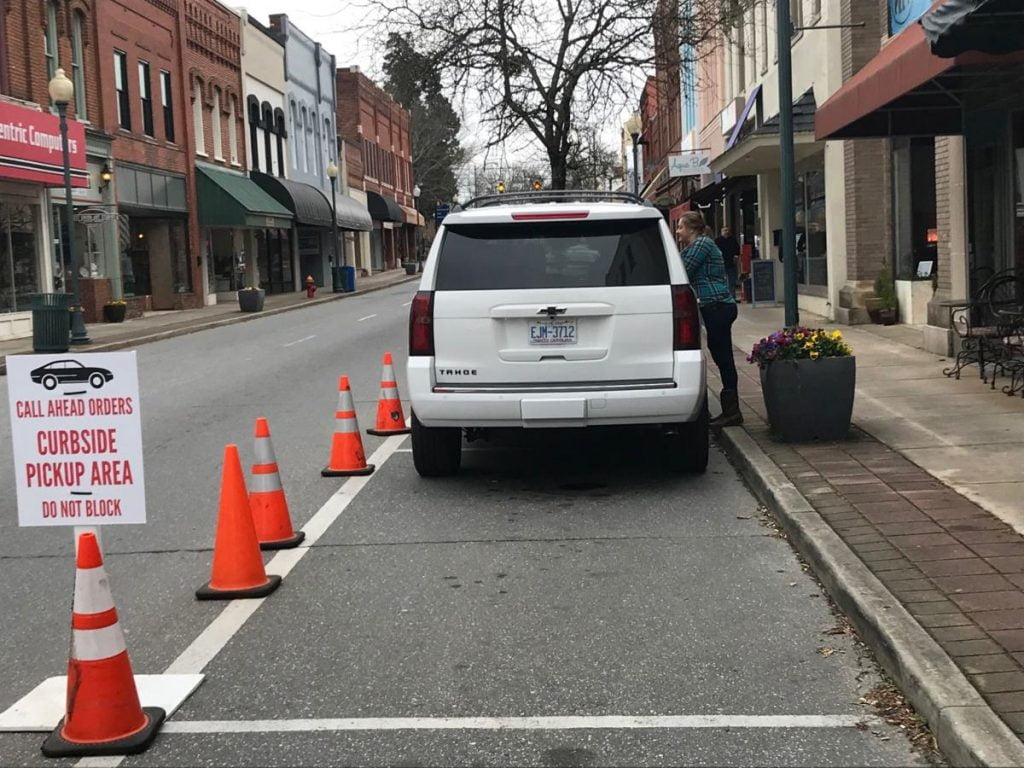 Since your car is your table, Jane needs to let the team know where she is. To do that, she can send information about her car's make and model and where she is parked. Keep in mind that as with indoor seating arrangements that might otherwise go through a restaurant management platform, you will need marked, designated areas for curbside orders. As parking lots become your dining room, make sure you audit the lot to ensure proper safety and make a plan for appropriate winter maintenance that includes managing potholes and shoveling snow. 
Although Jane is with her family, she knows that, like all good things, she might need to wait a bit for her food. Her dilemma is that her children are not so patient and want something to do. Fortunately, Jane can choose what that might be by following her order's journey. The BOH can communicate real-time order statuses that update through a widget on your website. These order statuses account for the literal whereabouts of your meal so that you know exactly what to expect and when to expect it.
Additionally, order ready screens can communicate the same information to your guests. Whether your order is off or on-premise, order ready screens display the same real-time information to your guests, no matter where they are. For Jane, using the order tracking system via her smartphone is ideal, given that she is not in the visual range of the order ready screen.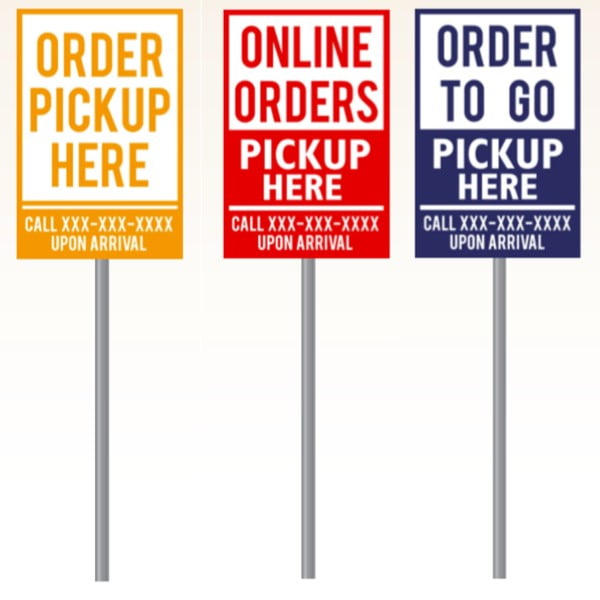 Conclusion
Curbside pickup has become the norm for many businesses beyond restaurants, from grocery stores to drive-in performances. What this shows us is that curbside works and that people want it. Restaurant curbside service allows your guests to have a safe and curated dining experience. You can tap into that by offering deals for families or date nights or by setting the scene outside. Be creative in how you market your curbside offers, and you can capitalize on a trend that is here to stay for the foreseeable future.