According to Yelp, despite a challenging pandemic, Yelpers are still finding great places to eat. Whether dining indoors, lunching on a breezy patio, ordering takeout, or getting delivery, our hungry community has been enjoying fantastic meals in every corner of the US. Here are the top 10 restaurants that were extracted from the top 100 restaurants:
Yelp's Top 10 US Restaurants 2022
1. Cocina Madrigal, Phoenix, Arizona (Mexican Cuisine)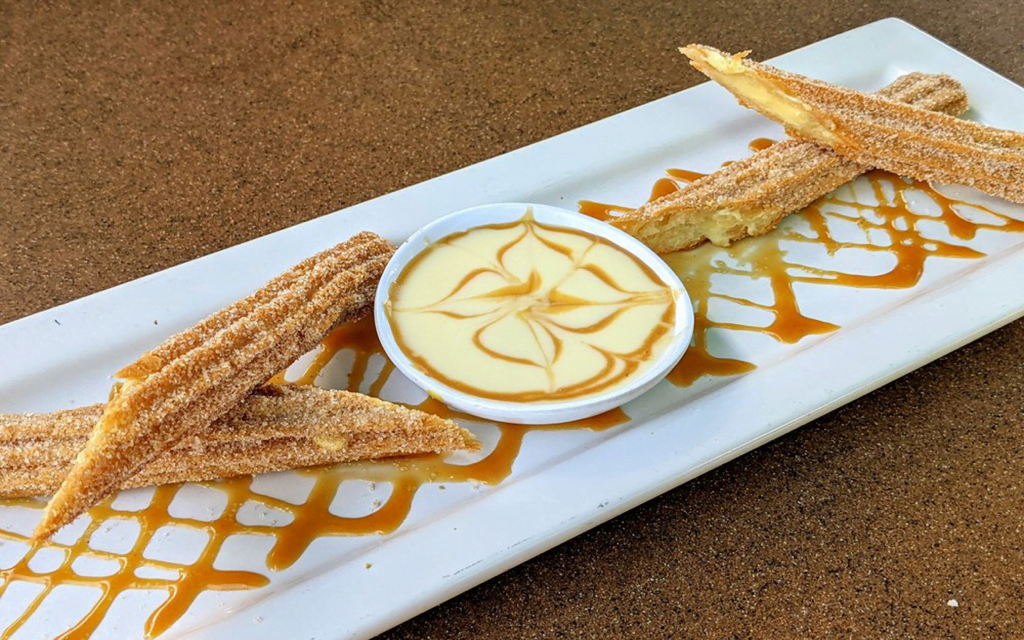 Attracting a diverse crowd to downtown Phoenix, Chef Leo Madrigal's restaurant is comfortable and warm but not overly fancy. His menu is full of flavors from Oaxaca and his Mexico City birthplace, with favorites that include a grilled-romaine salad and fall-apart beef birria enchiladas. Make sure you leave room for dessert, and order the warm Churros with Crème Anglaise and caramel sauce. The restaurant is known for making everything from scratch, from tacos and enchiladas to the fresh-as-can-be salsa.
2. Aracosia–McLean, McLean, Virginia (Afghan-Steakhouse Cuisine)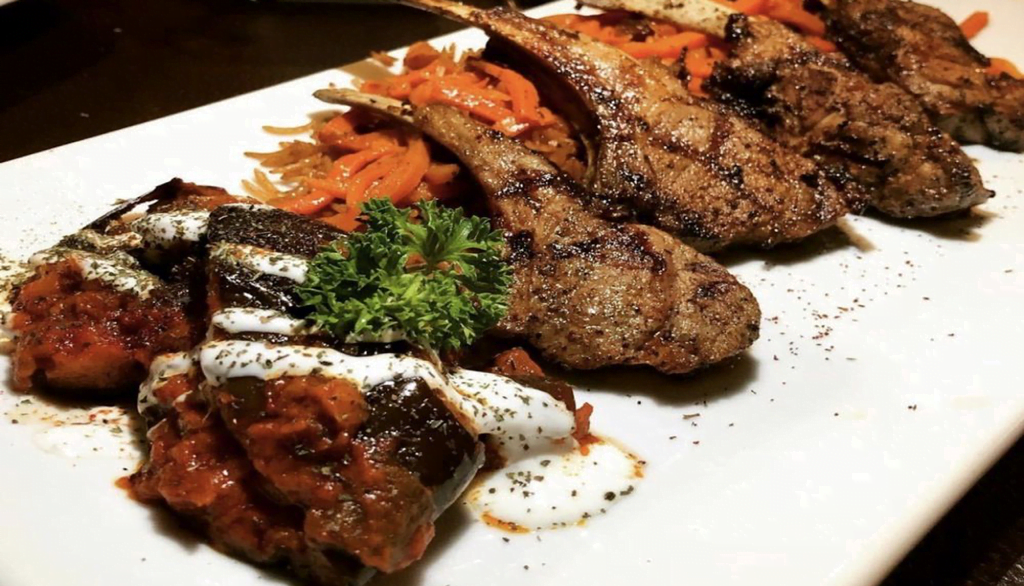 Created by 4 Afghan American women—all family—this restaurant is consistently listed as one of the best places to eat near Washington, D.C. Look for traditional recipes with aromatic seasonings, such as the Qabuli Palou—lamb shank braised with house spices, then baked with herbed basmati rice, raisins, and carrots. Or try one of the many qormas, a rich stew served with bread and chutney. Aracosia also offers many dishes and meats to go, that are ready to cook at home. The restaurant is known for a house spice blend dots many of the entrees, from braised lamb to chicken kabobs. The menu is extensive, so many customers choose to order dishes to share among the table. Don't forget the pumpkin dumplings.
3. Fermentation Farm, Costa Mesa, California ( New American/ Health Markets)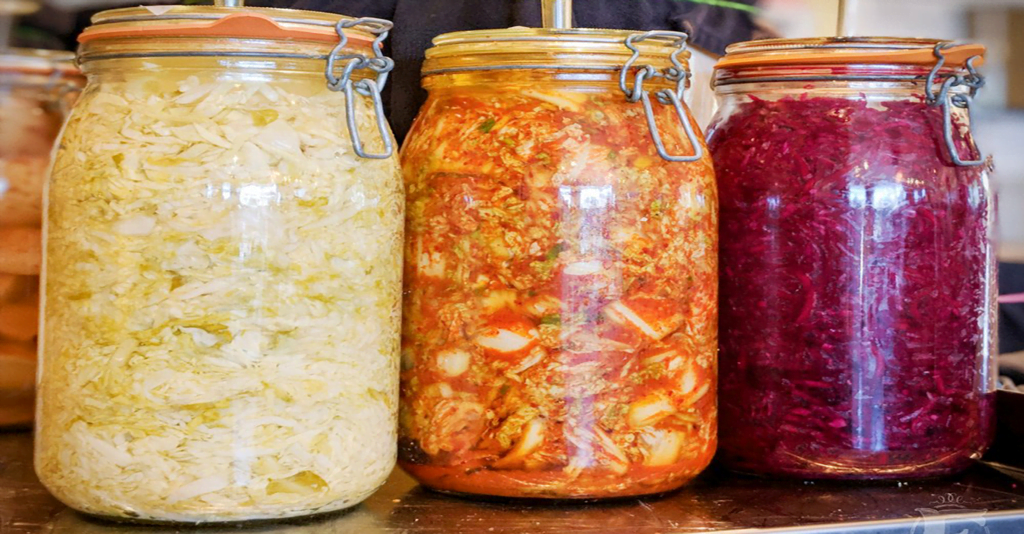 Fermented foods are hotter than ever, and nowhere is the trend taken more seriously than at this Orange County restaurant and health-food store. Their high-flavor, gut-friendly items range from house-made pickled organic vegetables to non-dairy yogurts. You'll also find soups, salads, and sandwiches packed with nutrient-dense organic ingredients. House-made drinks range from kombucha and kefir to fermented sodas, such as root beer. They are known for: Organic dishes are available in the cafe or can be ordered to-go from the market. You can buy some of their 200-year-old sourdough starter, or take classes on how to ferment and pickle your own vegetables. 

4. Oriole, Chicago, Illinois (New American)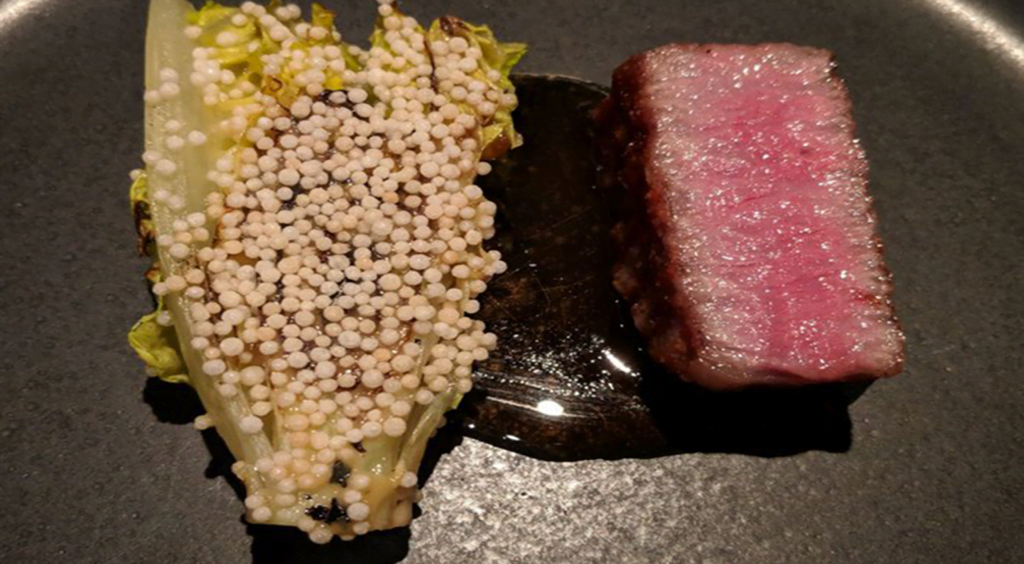 Featuring 2 Michelin stars, this intimate fine-dining restaurant is hidden down a blink-and-you'll-miss-it street in Chicago's West Loop neighborhood. Owner and executive chef Noah Sandoval presents a multi-course tasting menu that changes with the seasons (and his own impulses). We can't tell you what to order—but we can say you'll love the elegant dining room, and the thoughtfully selected wine pairings curated by sommelier Aaron McManus.
The restaurant's menu changes daily, and their guests have applauded dishes such as capellini with shaved truffles, Japanese A5 Wagyu beef with grilled lettuce, and Alaskan king crab with edible flowers. The tasting menu may consist of up to 25 dishes, which can be paired with wines or craft cocktails. 
5. Bird Bird Biscuit, Austin, Texas (Breakfast & Brunch, Sandwiches)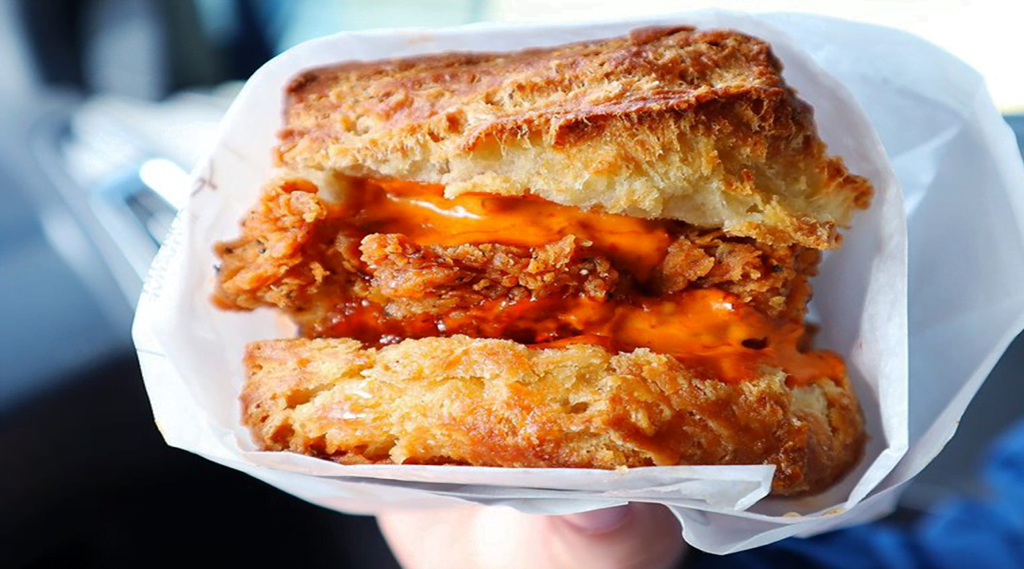 Austinites stand in long lines to grab sandwiches from this famous spot, which is currently offering takeout and delivery only. Fluffy biscuits are made from a recipe designed by a "biscuit whisperer," perfect for holding up to the demands of a chicken, sausage, or egg sandwich. Specialties include the Firebird, made with spiced chicken breast and spicy pickles, and Bird Bird Bacon, featuring both crispy bacon and a bacon-infused chipotle mayo.
The restaurant is known for their chicken-and-biscuit sandwiches, and does them exceptionally well. Try the favorite Queen Beak, made with spicy fried chicken and black pepper honey.
6. Jackrabbit Filly, Charleston, South Carolina  (Chinese, New American)   

One of Charleston's most beloved food trucks, Short Grain, has expanded into a brick-and-mortar location, featuring their unique take on Chinese, Japanese, and New American dishes. You'll also find some OG favorites, like their very untraditional rice bowls featuring sashimi or fried chicken. Named after the owners' Chinese Zodiac animals, Jackrabbit Filly serves heritage Chinese food—alongside an exceptional cocktail program—in a fun, neighborhood environment. 
The restaurant is known for their Sichuan Hot Karaage (their take on Japanese spicy fried chicken) and pork and cabbage dumplings. Don't miss the Dim Sum Brunch, served from 11 am–2 pm on Sundays, featuring breakfast okonomiyaki (cabbage and green onion pancake).
7. Junkyard Bistro, Salmon, Idaho (Traditional American, Brasseries, Burgers)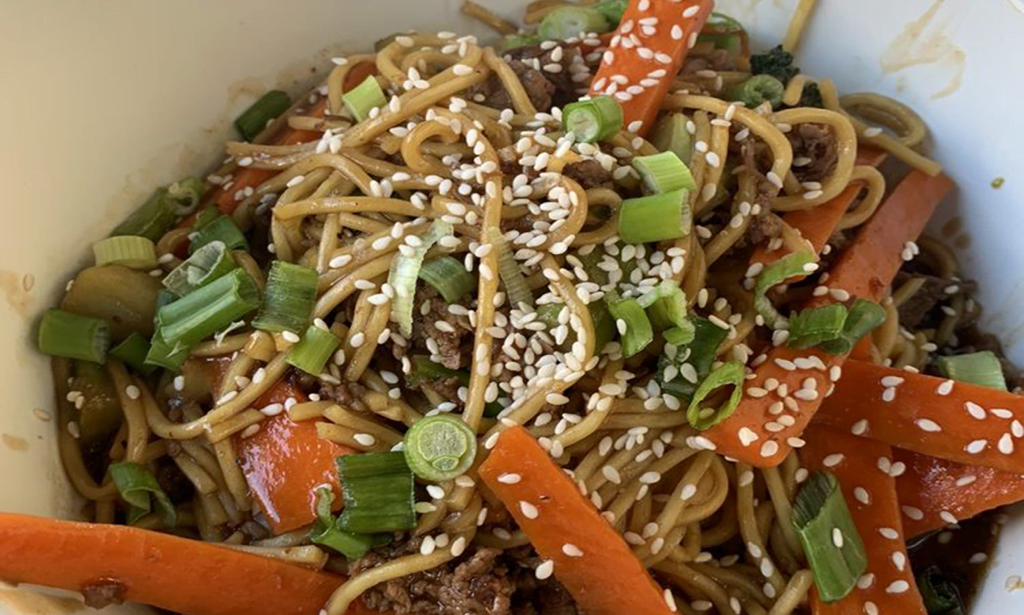 Based in Salmon, Idaho, population 3,100, Junkyard Bistro is both a neighborhood favorite and a happy discovery for visitors to the surrounding national parks. This family-friendly restaurant has something for everyone, from their Mongolian Beef Noodle Bowl to a killer French dip sandwich. The kids' menu has a Nutella and honey sandwich that makes even adults' mouths water. The restaurant is known for the "Infamous Garlic Burger" features peppers, mushrooms, onions, and Provolone cheese topped with a delicious garlic aioli. 

8. The Goodwich, Las Vegas, Nevada (Sandwiches, Hamburgers, Salads, Desserts)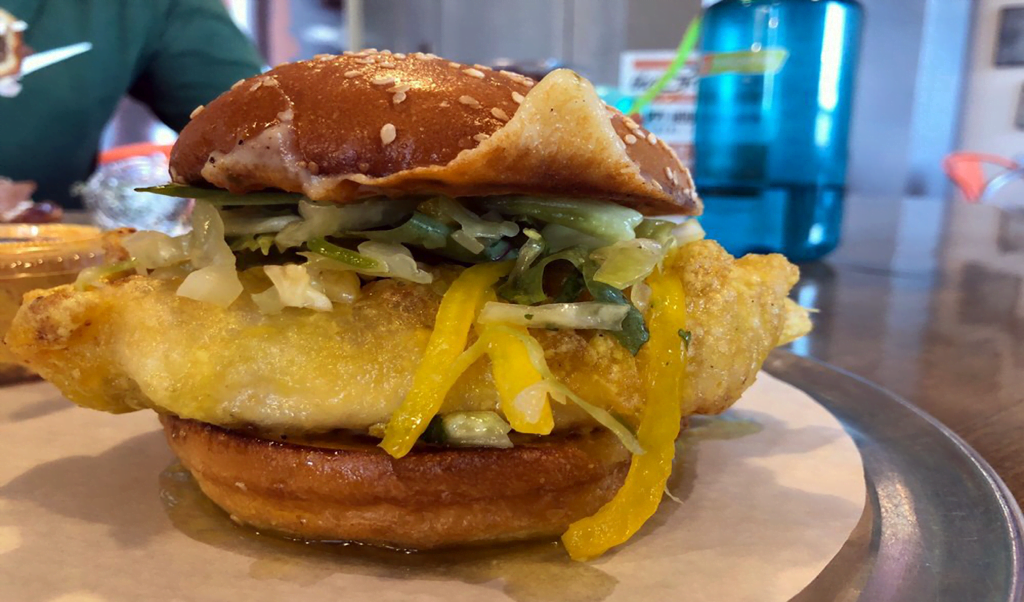 Sandwiches here start with fresh ingredients—like the tempura chicken breast and sweet pepper slaw on the RU Chicken, a local flavor. But what really sets The Goodwich apart is their "Stacked-Rite" method of sandwich assembly, which ensures the flavors are mixed evenly, so you get a perfect balance of taste and texture in each bite. The restaurant is known for its Reuben-ish sandwich, with corned beef, Swiss cheese, and fennel kraut, or Granny's Mac and Cheese, made with gruyère, muenster, and white cheddar.
9. OSH Restaurant and Grill, Nashville, Tennessee (Mediterranean, Middle Eastern, Uzbek)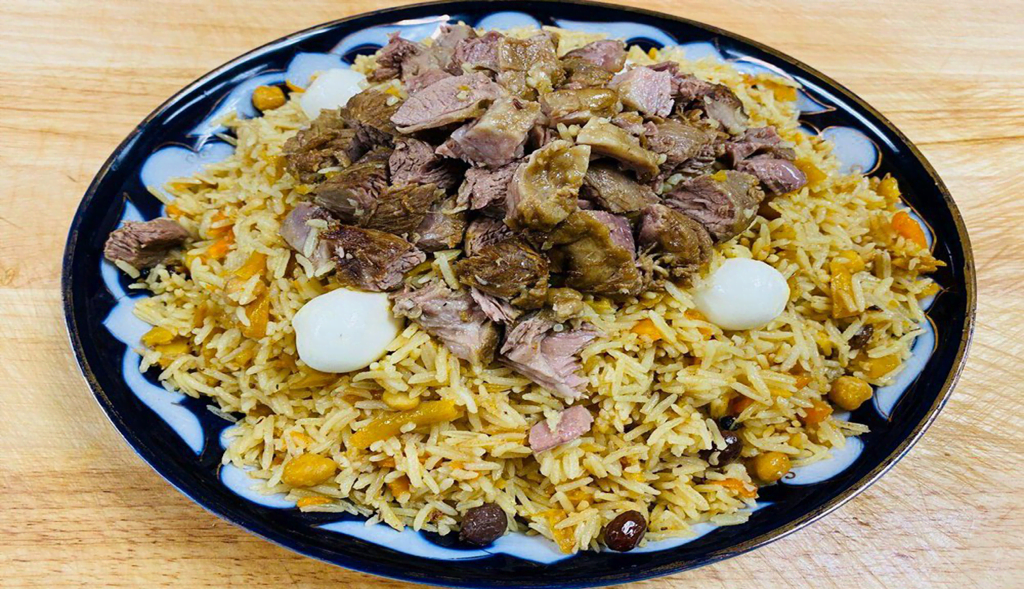 With more than 100 5-star reviews, Osh Restaurant & Grill is doing something right. This Nashville restaurant offers Mediterranean and Middle Eastern cuisine with an Uzbek twist. In fact, it's named after the traditional dish of Uzbekistan, osh—a rice pilaf with braised lamb, carrots, and spices, served with homemade yogurt and achichuk (seasoned tomato and onion salad). The extensive menu also includes a wide variety of grilled items.
The restaurant is known for its Filo Cheese Rolls and lamb manti (a dumpling with lamb, onions, and spices). While many dishes are meat-forward, you can also find seafood and vegetarian options, such as veggie kebabs with pilaf and salad.
10. The Riv, The Dalles, Oregon (Breakfast, Lunch, Coffee Roasters, Juice Bar)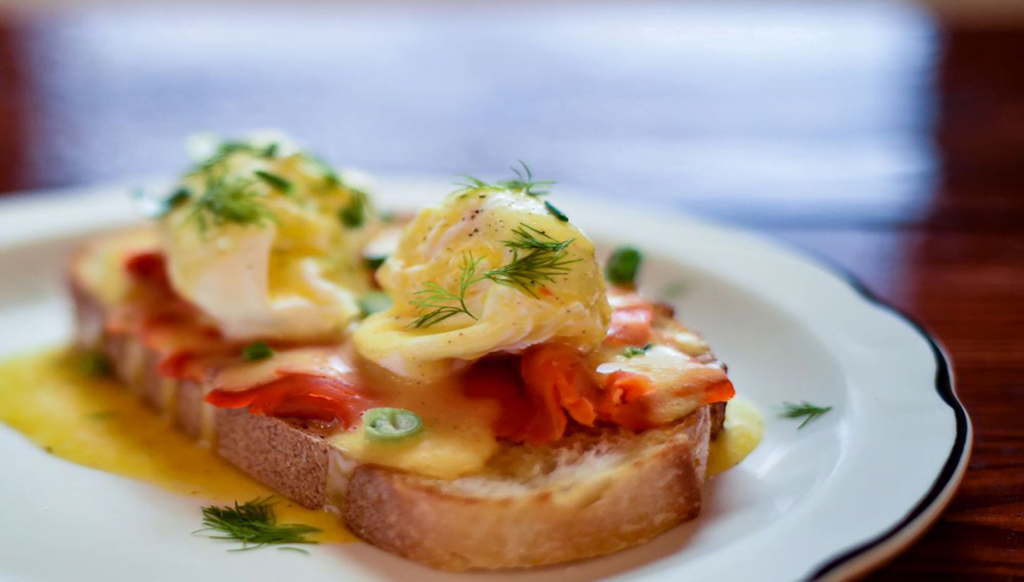 Everyone in this northern Oregon city knows where "the old stone church" is, since it's stood in the same spot for more than 100 years. After falling into disrepair, it was renovated and turned into The Riv, a beloved breakfast and lunch cafe and event space. Try the Healthful Porridge, with oats, bananas, honey, chia, and hemp seeds, if you're in the mood to be healthy—or the Biscuits and Groovy, with peppery bacon gravy and fried onions, if you're not. 

The restaurant is known for its outstanding espresso, house-made pastries, chicken and waffles, or Salmon Benedict (with smoked salmon in place of ham).