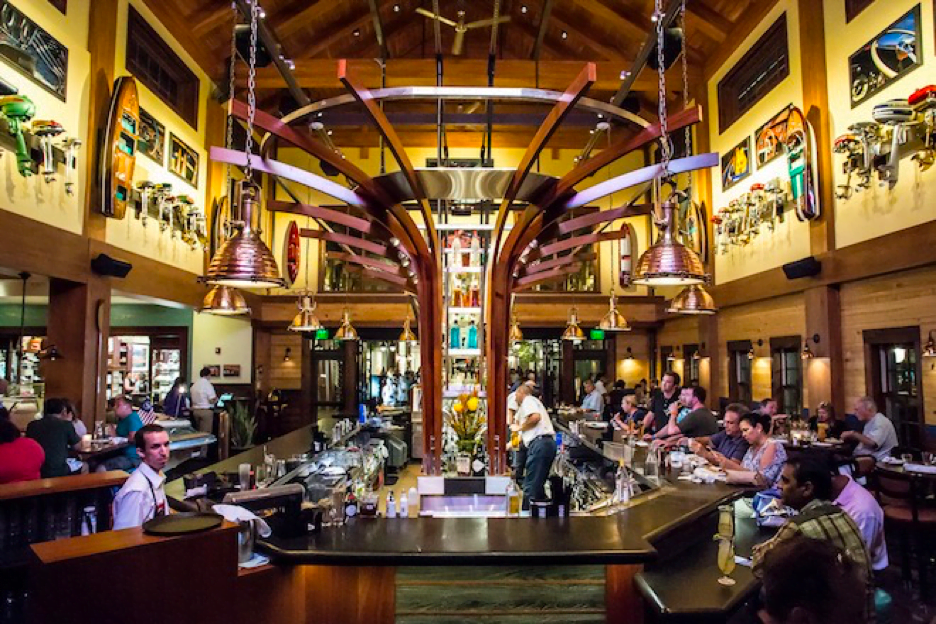 Happy New Year!
2023 Restaurant Wage Growth
Top restaurant developments to assess in 2023:
Certain restaurant team members may see big wage increases in 2023, mainly due to the unions and the California legislation. 
Quick-service restaurants team members may find themselves earning up to $22 in an hourly wage, depending on the results of an ongoing court battle.
Industry insiders claim that other states, such as New York and Michigan may pass similar legislation to California's FAST Act.
During this year, more than half of the states will hike their minimum wage; that said, a good percentage restaurant team members may see even bigger wage gains as the year moves forward.
Effective January 1, 2023, California's hourly minimum wage rose to $15.50, but depending on the results of the ongoing court battle, quick-service team members could find themselves earning up to $22 an hour this year. Industry insiders claim similar legislation may pass in New York and Michigan.
Higher pay has been the restaurant industry's primary solution to attracting enough team members to meet demand. The restaurant industry was already struggling with a labor crunch before the pandemic turned the problem into a full-blown crisis.
In recent months, the labor shortage has eased a bit, but hasn't completely disappeared. Employment at restaurants and bars was almost 4% in November, compared with February 2020 when adjusted for seasonality, which was reported by the Bureau of Labor Statistics.
On the flip side, the average hourly wages for the restaurant industry have climbed to 21% in the same period, reaching close to $19 in November. That said, while labor costs are hard to cut since restaurants and bars need enough team members to keep up with guests' orders. In addition, other costs to keep a restaurant or bar open, such as food, supplies and utilities costs, have also grown more expensive, which further cut into owners and operators' profits.
Currently, with potentially other states to follow, California is where the minimum wage is increasing in 2023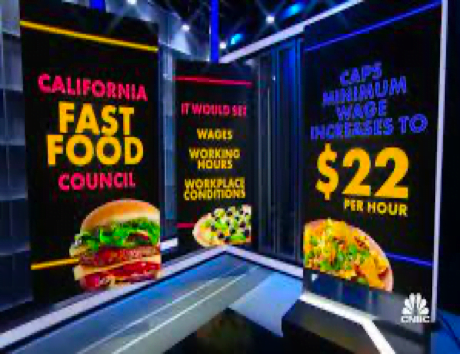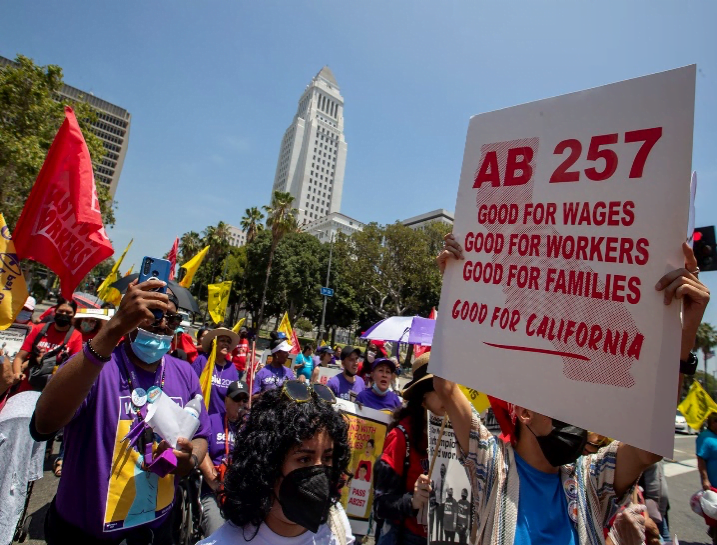 If California's government has its way, the average hourly pay for restaurant team members will soar in 2023. Last year, Governor Newsom signed a bill into law that created a 10-member council to govern the wages and working conditions for team members of restaurant chains with a 100 or more locations nationwide.
The restaurant industry opposed the law, called the FAST Act, and garnered more than one million signatures from California residents to hold a referendum in 2024 that is aimed at overturning the law. Opponents say that the law circumvents existing labor and franchising regulations and could kill quick-service jobs.
The state of California tried to forge ahead with its implementation anyway, but a coalition of restaurants sued, and a judge granted an injunction until January 13, 2023. No decision or action as of today's date.
Ms. Tia Orr, the Director of government affairs for the Service Team Members International Union's California division, told CNBC she expects that the battle will end up coming down to the ballot referendum. The SEIU has accused opponents of the law of violating election law by misleading voters to garner enough signatures.
Chains, like McDonald's and Chick-fil-A, have been pouring money into opposing the law, according to California records. "Part of efforts to thwart California from passing the FAST Act is to avoid the risk of FAST Act's key tenets spreading to other states and municipalities," Cowen analyst Andrew Charles wrote in a December research note.
Seventeen other states have Democratic legislatures and governors and could follow California's lead. So far, however, no states have made meaningful progress toward enacting their own versions.
And it's unlikely that restaurant team members will see any wage gains on the federal level this year. President Joe Biden has expressed support for a $15 hourly minimum wage and the elimination of the tipped wage, which allows employers to pay team members as low as $2.13 an hour. If the hourly rate, combined with tips, doesn't add up to a locality's pay floor, employers are supposed make up the difference, but labor advocates say that often doesn't happen. The tipped minimum wage was last raised in 1991.
That's good news for restaurant owners and operators who are looking for ways to cut down on their labor costs. Out of 3,000 owners and operators surveyed by the NRA in November, 2022, 89% said that labor costs are "a significant challenge." Nearly a fifth of respondents said that they are slowing hiring in response to overall higher operating costs. That makes laws like California's FAST Act a particularly threatening precedent for restaurant owners and operators.
Furthermore, a number of restaurant team members are taking a more proactive role in determining their pay by unionizing. Roughly 270 company-owned Starbucks locations have unionized under Workers United, an affiliate of the SEIU, in the last 13 months. Individual stores are negotiating with the coffee giant, trying to bargain for better wages and working conditions.
Stay tuned…